D.C. LAW UPHOLDS THE RIGHT OF PRESIDENT TRUMP AND HIS SUPPORTERS TO RECLAIM THEIR STOLEN TIME.
Since Inauguration Day, we've been cheated, lied to, lied about, unmasked, spied on, jailed, discriminated against, censored, publicly harassed, abused, attacked, beaten, bloodied and spit on.
The Crime Victims' Rights Act, 18 U.S.C. §3771, is part of the United States Justice for All Act of 2004.

18 U.S.C. §3771 (C) (6) clearly lays out the Government's role in regard to our stolen time.

At all times, a responsible official shall ensure that any property of a victim (our stolen time) that is being held for evidentiary purposes be maintained in good condition and
returned to the victim

as soon as it is no longer needed for evidentiary purposes.

In other words, when the Impeachment Trial HOAX ended with Acquittal, President Trump's Term should have been extended equal to the amount of stolen time.

Thereby, extending his first term until 2024,

Thereby, NULLIFYING the 2020 Presidential Election.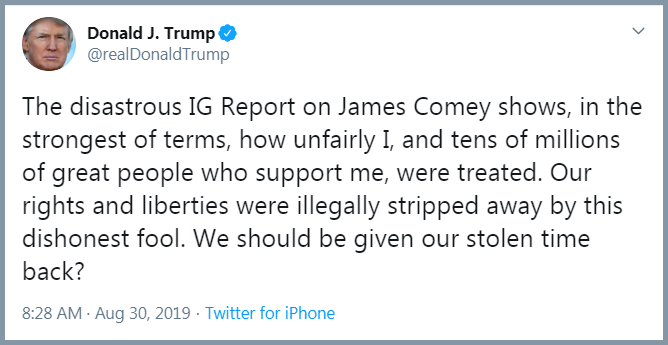 Our term will begin when "the coup" ends.